8 Companies Who Employed Smart Thinking to Pivot During COVID-19
Towards the start of the pandemic, we championed the stories of seven companies, from seven industries, who had made smart changes to their business models to thrive during COVID-19. From in-person baking classes moved online, to whole retail chains gone dark to support home deliveries and warehousing – if you missed the article, you can check it out here!
None of us could have imagined that the impact of the pandemic would be so far reaching or that its restrictions would have such longevity. In some places, life is slowly returning to normal. In others, normal still seems far off. It's been some time, and we wanted to highlight 8 more companies who have made intelligent business changes to stay relevant and profitable when everything that they knew turned upside down.
Mattel Highlight Real Superheroes!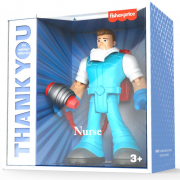 Toys have had an awesome year, with so many families needing some new supplies to keep kids busy while school closed its doors. But the competition is huge! We love how Mattel found a way to rise to the top of the pack by creating a brand-new product that no-one else would be selling. They launched a line of Key Worker themed action figures. The "Thank you heroes" collection includes nurses, doctors, delivery drivers and EMTs. Mattel saw its sales soar 47% in Q1 2021, exceeding all expectations from Wall Street.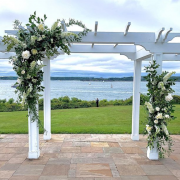 Studio 539 Mixes Up the Supply Chain
Large scale events like weddings seemed to be a failsafe business, after all – there will always be couples looking to get married, right? Turns out, we were wrong, and this florist, @studio539flowers, was really struggling as an increasing number of events were being put on hold. On top of that, COVID-19 meant supply chain issues. The company quickly made two intelligent changes. First, they beat supply chain issues by exploring local farms and even growing their own flowers and foliage where necessary, becoming their own supplier. Secondly, they pivoted their business from huge events, and started specializing in smaller, intimate gatherings instead. And business is blooming!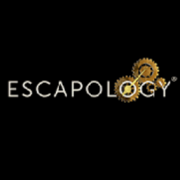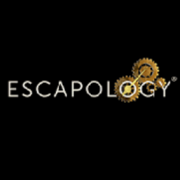 Escapology Moves Online
Escape rooms were the up and coming leisure King of entertainment, whether it was for a night out, a bachelor/bachelorette party, corporate team building or more. But COVID-19 closed doors for many escape room companies, and Escapology Columbia saw business drop 82% in a single week. With a bit of ingenuity and tech know-how, Escapology launched Escapology @Home, and in 2020 saw half of its revenue come from the web application. In fact, after transforming their business through this pivot, they expect 2021 to be their most lucrative year yet.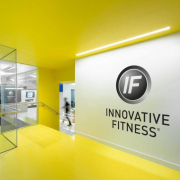 Innovative Fitness Spots an Opportunity
Personal trainers are a tough sell when gymnasiums are closed, and Innovative Fitness quickly closed all 12 of its branches when the pandemic hit. However, they never thought of closing their doors entirely. "We were able to essentially reinvent our business in five days," CEO Christopherson said. "We flipped our training services that were brick-and-mortar, in-person, to online." 95% of its trainers stuck by the company's side, as they moved to a 30-day online fitness plan, with at-home workouts, tips and tricks from a growing community. In fact, within 48 hours, the online community attracted 1,500 members, and it now has more than 2,200 and growing. 
Milwaukee Food and City Tours Gets Innovative
We love the way that this Winsconsin-based tour company thought outside the box to stay profitable during the pandemic. Forced to decrease the number of physical tours they offered, and with fewer patrons on the street and signing up for tours due to face coverings and social distancing, they adapted their offering to include gift boxes, known as "Shelter in Style" kits. These included all the tastes and experiences of Milwaukee, including baked goods, interactive stories, trivia and more. An experience in a box – awesome!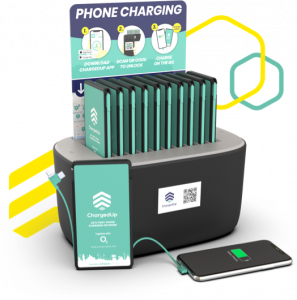 ChargedUp Step up!
You might recognize ChargeUp's power on-demand charging stations, as the largest supplier of device charging equipment in Europe. Use your phone to scan a ChargeUp station, and release a power bank. That's it! However, this year, ChargeUp stations have stayed profitable by becoming CleanUp stations, offering hand sanitizer to stop the spread of COVID-19. "With the majority of our usual network of pubs, clubs, cafes, and shopping centers closing down due to the COVID-19 crisis, we wanted to find a way to use our skills, our resources, and our network to help during what is a tough period for everyone. We have a strong creative team, so we put our heads together – virtually, not physically! – and CleanedUp was born."
Subway Moves to Fresh Groceries
Restaurants have been one of the industries that have suffered most from the pandemic, especially as a result of the waves of opening doors and closing them again, making it difficult for many companies in the Food and Hospitality business to plan ahead in terms of stock and staffing. Many restaurants have made intelligent changes that will offer them more sustainable revenue. Subway Grocery allowed Subway to move into selling staples such as bread, meat, eggs, cheese and more, selling these at 250 of their stores, with online orders and curbside pickups.
Club Vino – Experiences Moved Virtual
Wine tasting is one of those experiences that is just not pandemic-friendly, from the restrictions on traveling, to the nature of sharing bottles and nibbles, all very un-mask friendly! Marco Castelanelli didn't want to wait around for the new normal, so Club Vino went online, including a home-tasting package that includes your themed wine, printable tasting notes, and a video that guides the customers through the process. With vouchers available on the website, this business pivot is not just a great alternative for consumers, it's also a lot more scalable for Castalanelli.
Want to Follow These Companies' Agile Examples?
If you're still looking for ways to address the new normal, according to the Harvard Business Review, your pivot needs to follow three steps.
Align with one trend caused by the pandemic, such as remote work or social distancing.

Extend your existing capabilities alongside your original intent for value.

Offer a sustainable path to profitability, enhancing your brand value for consumers.
Have any other examples of awesome pivots from this year? Share them in the comments!
https://thinklouder.com/wp-content/uploads/2021/07/8-out-of-8-4.jpg
1080
1920
Giora Morein
http://thinklouder.com/wp-content/uploads/2018/07/final-logo-01.png
Giora Morein
2021-07-06 15:18:57
2022-11-08 16:07:28
8 Companies Who Employed Smart Thinking to Pivot During COVID-19