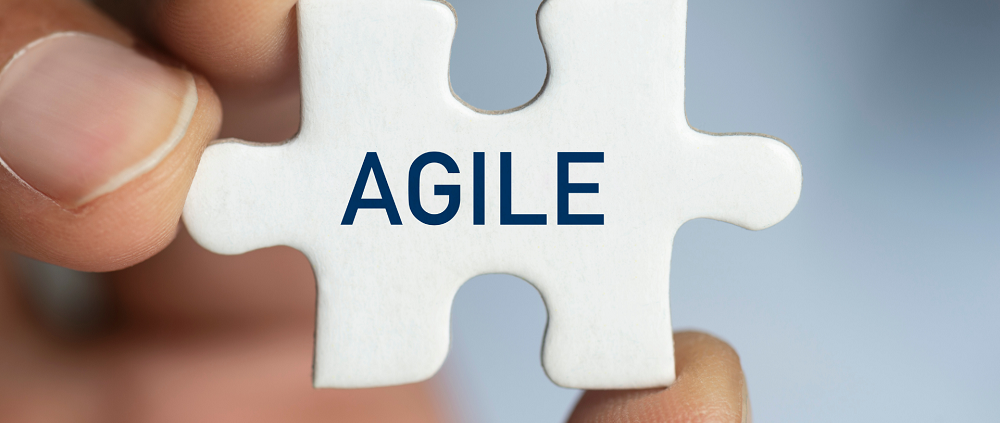 Is Agile Right for Your Business?
When it comes to business, "one size fits all" solutions simply don't work — especially when income is on the line and businesses can reach a make-or-break point within days. Whether you're a small business or an enterprise, it's vital to constantly optimize operations, reduce job costs and wasted time, and keep up with your competitors' successes or failures. 
All this, and you still have to take product creation and your audience's response into consideration. That's why businesses turn to varying operational methods in an effort to handle these variables. 
Agile can prove to be a powerful framework for businesses. Initially developed for software companies looking to speed up their delivery of high-quality applications, Agile's core principles  continue to attract business owners from various niches. With its people-focused approach and flexibility, it's arming companies with the tools they need to succeed even during incredibly volatile times such as COVID-19.
Making the switch to Agile is an often beneficial process, but it's also a complex one. Before you commit to making the change, consider this:
What are the current bottlenecks in your process?
Agile was built to compete with the rapidly evolving world of technology, where updates to new tech can be made obsolete by the time they make it to market. Developers have shifted their focus to pushing out products more quickly, while getting fast feedback to enable them to swiftly start work on new iterations.
If speed and customer feedback are vital to your business, Agile may be the answer.
How important is team member freedom?
It may seem like a no-brainer, but it's not that clear cut. Theoretically, you may want team members to have all the freedom they need, but not all businesses thrive when team members have room to experiment. 
Sometimes, it takes a firm hand and a singular vision to guide a team to the most effective solutions. If that's the case for your company, Agile might not be what you're looking for. Agile places a large amount of value on cultivating team members when it comes to creativity and initiative, and advises managers to grant team members the ability to sink or swim. In some scenarios, "sink" would spell disaster for an entire company, not just a project or product.
Are you flexible?
Flexibility isn't just a core concept of Agile, it's a prerequisite. The methodology itself changes over time (just as businesses evolve over time). There are more than one type of Agile to choose from, including Kanban, Scrum, Crystal, and more. By the time you read this post, new types could be available or the current flavor of the month could have lost popularity. If this annoys you or makes you anxious, Agile might not be for you.
Can your business afford the change?
Can your business afford the time and money it'll cost to train your team on Agile principles? Take a look at Scaled Agile's Implementation Roadmap which describes how involved it can be to implement Agile, including teaching, training, creating groups, and scaling implementation as your organization (depending on the size) slowly shifts various assets over to the Agile way of working.  
Can your business afford to spend hours on training? What if you implemented it one piece at a time? How much leeway do you have? What will happen if you have team members who are slow or resistant to making the switch to Agile?
These are critical questions. Make sure you have the answers before you make the switch.
The bottom line
The Agile Methodology is powerful, but it's not a framework that every single business can, or should, adopt. Doing your research and weighing the potential impacts and benefits can help you decide if moving to Agile is right for you.
https://thinklouder.com/wp-content/uploads/2022/05/Untitled-design-33.png
562
1000
Giora Morein
https://thinklouder.com/wp-content/uploads/2018/07/final-logo-01.png
Giora Morein
2022-05-18 12:17:49
2022-05-18 12:17:49
Is Agile Right for Your Business?