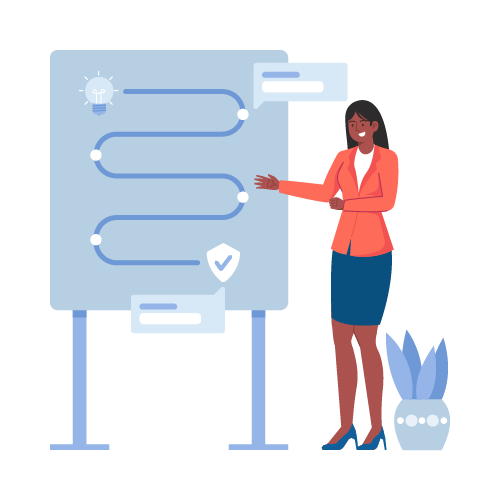 Achieve Peak Performance and Team Accountability.
Tailer a Team's Way of Working to Optimize Effectiveness.
The Problem We Solve with Precision Coaching
Achieving peak performance in your Agile practices is not a static task; it's a journey of continuous adaptation and improvement. As your teams and the larger organization evolve, an Agile Refresh Precision Coaching intervention can bring clarity and direction to your Agile practices, igniting a path to increased effectiveness.
Our approach begins with a comprehensive Assessment. We delve into your team's structure, practices, operations, and backlog clarity to unravel potential pain points and growth opportunities. This deep-dive analysis is not done in isolation; instead, we believe in co-conspiring with your team and leaders. By incorporating their insights, we ensure the evolved Agile practices align with the team's rhythm and the organization's broader objectives.
Armed with the insights from the assessment, we design a tailored Coaching Plan, targeted to address the unique needs of your team. Under the guidance of our experienced coaches, your team receives customized training and workshops, along with ongoing coaching, to execute this plan effectively.
The goal? To take your Agile practices from good to great, ensuring your team operates at its optimum capacity, and is better aligned within the larger organizational ecosystem. Teams that embark on the Agile Refresh journey report improved delivery, stronger alignment, and enhanced ability to tackle obstacles, leading to the fulfilment of their Agile potential.