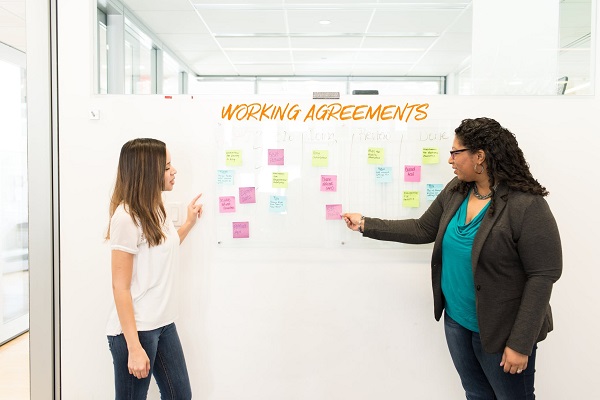 Use Working Agreements for your Daily Scrum
Have you ever considered that working agreements for your daily scrum might make them a lot more valuable, and help separate the daily scrum from any other meetings you have each day?
Your team's daily scrum or daily stand up might be one of the most important meetings that they have in the day.
Unlike other meetings, it has been designed in a specific way, to get the most out of it. It's designed to be very short, for example, and very targeted. It's designed to be effective and cheap. It's a different meeting and we should treat it differently.
But how? We all attend so many meetings all the time, how can we help to get a cohesive understanding for what the daily scrum is designed to be like?
QuickTip
One thing that really helps is to have published working agreements that all participants who have signed on for the daily scrum or stand up. These define how we behave, who participates, and practical things like when does it start.
It can even include additional things like "People shouldn't dial in from cell phones" or "If you're dialing in from home turn your chair away from the computer monitor."
By having these published standards, everyone in the meeting understands what's expected of them, how to behave, and how to expect others to behave. It allows them to hold each other accountable and makes the overall scrum way more effective.
I hope you enjoyed this Agile QuickTip and found it valuable, too! Be sure to go back and check out the rest of the series. We would love to hear your feedback so make sure to leave a comment or send me a message. You can go to ThinkLouder.com to learn more about our training and coaching offerings that could make a real measurable difference to your team.
https://thinklouder.com/wp-content/uploads/2019/08/Working-Agreements-Daily-Scrum.jpg
400
600
Giora Morein
https://thinklouder.com/wp-content/uploads/2018/07/final-logo-01.png
Giora Morein
2019-08-14 13:13:25
2019-08-14 13:28:49
Agile QuickTip: Use Working Agreements for your Daily Scrum