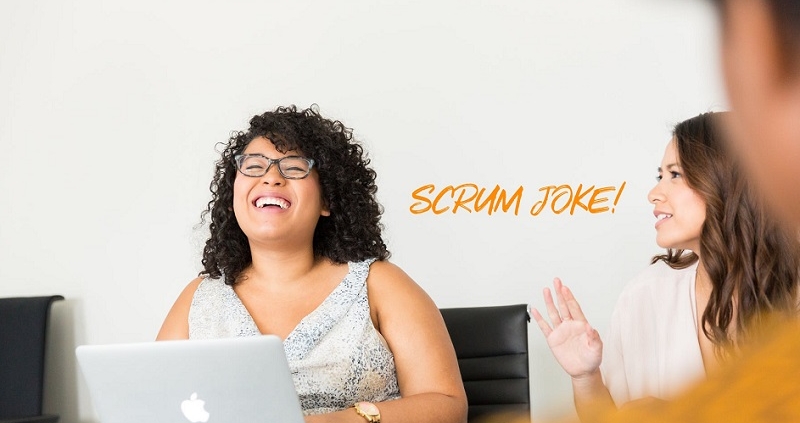 A Minute of Scrum Fun
Set your Scrum apart with a minute of fun!
Many scrum or agile teams find their daily Scrum or stand up can become a little boring or stale. When it's not that interesting, you might find that people even start to dread going. Unengaged team members can lead to late arrivals, lack of participation, or even no-shows.
If you're facilitating the daily Scrum, and want to change the tone, try starting every Scrum with a minute of fun. Here are some ideas that take under a minute, and can encourage your Scrum to be more engaging from the outset.
A joke or a tongue-twister: This idea can set people at ease, and start the Scrum with a laugh, great for relaxing your team.
A riddle: A tricky question can be a fun and interesting way to begin your stand up, and finding out who has lateral thinking skills!
A trivia question: You could make it even more interesting by asking team members to take turns picking a question for the next day.
A short game: Why not try a round of hum that tune or a speedy tournament of rock/paper/scissors?
Starting your daily Scrum with a minute of fun can set your Scrum apart, and position the tone in the right direction, with something a little more light-hearted. In this way, your daily stand up could even become something that your team members look forward to participating in.
If nothing else, the 'minute of fun' creates a ritualistic aspect to your Scrum, giving it a unique feeling, structure and vibe. Every team does a daily scrum but yours is different: you start with a minute of fun!
Are you finding these QuickTips by Giora Morein valuable for your agile teams? If so, don't forget to subscribe to our YouTube channel, follow us on Instagram, and check out our website at Thinklouder.com.
https://thinklouder.com/wp-content/uploads/2019/04/scrum-fun-45.jpg
445
800
Giora Morein
http://thinklouder.com/wp-content/uploads/2018/07/final-logo-01.png
Giora Morein
2019-04-16 07:49:07
2019-05-08 08:16:37
Agile QuickTip: A Minute of Fun