What does Business Agility truly mean? Failing fast, creating iterative strategies, delivering minimum viable products, and rapidly adapting to change and uncertainty. COVID-19 – and the unprecedented global disruption it has caused – has forced organizations of all sizes in all industries to deal with rapidly changing markets. In fact, 43% of small business owners have pivoted their business model due to COVID-19, showing that sometimes adversity really is the door to innovation.
Let's look at some companies, both big and small who have successfully iterated their business models.
Battery Watering Technologies:

From the battery sector to PPE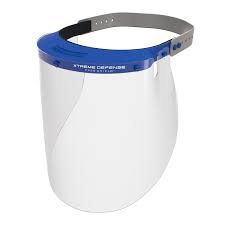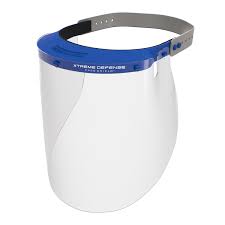 This US-based plastics company found a way to keep their 50 employees working throughout the coronavirus lockdown, at the same time as giving back to the general public.  "We were trying to figure out a way to help, and we needed to focus on what we could do. We had the resources, machinery, tooling and manpower to build face shields," says President Rob Soares. Quickly designing and launching a dedicated e-commerce website for their PPE, the company is selling 6,000 face shields per day.  
Kyōten:

Dinner for two, for a $1200 price tag
Sushi restaurant Kyōten in Chicago has found an innovative way to keep the doors open of its Logan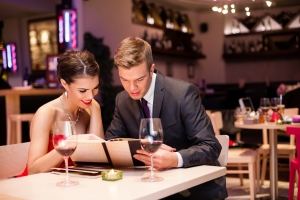 Square restaurant, by offering private dining experiences and raising the price point to make it a viable business model. A dinner for two at the restaurant will cost $600 a person, which allows you to rent out the entire restaurant and have a bespoke meal made for your delight. It might not be within the average person's budget, but it allows customers to enjoy a perhaps once in a lifetime elite experience, and stops Chef and Owner Otto Phan from needing to shut up shop.  
Joyride Coffee:

New products keep old customers loyal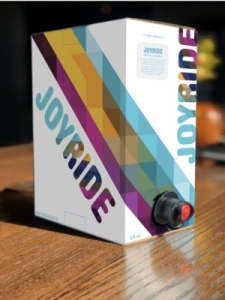 Joyride started out from a mobile café truck back in 2011, and now has branches in New York, Boston, LA, and San Francisco. When the pandemic hit, they had to close their doors, but quickly moved to a delivery service, including the launch of a new product, their Boxed Cold Brew. "We are looking forward to getting back to business with our office customers, but we are also thrilled that because of our ability to be so agile during this crisis, it opened up new opportunities for us as a business," said David Belanich, founder and president of Joyride.
Virgin et al:

The airline industry at large moves from commercial to cargo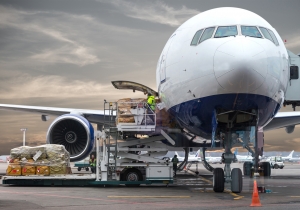 You would be hard pressed to find an industry that's been as heavily impacted by the Coronavirus as the travel industry. Airlines in particular are taking a huge hit, with as many as 95% of global flights grounded at one point during the last few months. Many airlines are changing the way they do business. Traditionally, around 10%-15% of business for airlines is through cargo transit, but the numbers have shifted in the other direction. Virgin, British Airways, Lufthansa, Emirates and more have started making cargo-only flights, in many cases for the first time in their history.
Bake with a Legend:

Taking in person events, online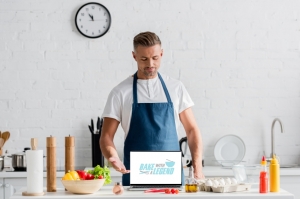 If you've been the victim of a lockdown birthday celebration, a postponed wedding or a lacklustre celebration during the past few months, you know that the events industry has struggled to adapt to the new reality. However, this UK-based events company, specializing in connecting groups with popular reality TV baking show stars has risen to the challenge (no pun intended). The company has moved its in-person classes online, and launched virtual classes where participants can bake with their favorite TV star, in a private Zoom class from anywhere in the world.
Whole Foods:

Just one of the supermarkets turning its stores 'dark'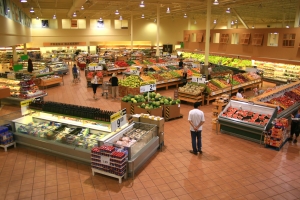 Online shopping is nothing new, but many supermarkets and grocery stores have seen unprecedented peaks in the demand for deliveries and 'click to collect' style orders since COVID-19 hit the headlines. Amazon's Whole Foods, as well as Kroger and other retailers have made a smart choice to close some of their bricks and mortar stores entirely, and turn these into distribution centers or temporary warehouses and fulfilment centers. This allows staff to get orders out quicker, travel shorter distances to customer homes, and make the most out of the space they have, especially under the pressures of reduced physical store opening hours and added demand.
Red Roof:

Filling a need for home-workers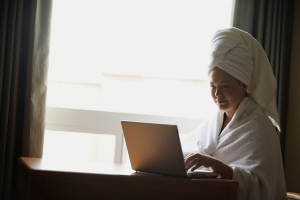 Hotels are another industry that's taken a real hit, so it's exciting to see innovative hoteliers looking to pivot to stay relevant. Red Roof has launched its "Work Under Our Roof" program, where those who need a bit of peace and quiet to get work done can rent out hotel rooms for as little as $29, and get some relief from a house-share situation, young kids or pets at home, or a small living space without room for Zoom meetings or conference calls.  
Here at ThinkLouder, we love these examples of companies that are Agile to the core, and haven't let the unexpected direction that 2020 has taken get them off track! Have you seen any companies that have followed in these footsteps? Share them in the comments! 
---
About the author: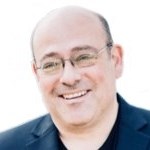 Giora Morein is an Agile Transformation consultant and Certified Scrum Trainer. He brings over 15 years of Agile coaching and executive consulting experience to the table – building, coaching and training high-performing Fortune 1000 teams. His diverse success stories include Merrill Lynch and Cessna Aircraft, as well as Nike, Blizzard Entertainment and GE Healthcare.
https://thinklouder.com/wp-content/uploads/2020/07/7-out-7-04-1.png
2613
5001
Giora Morein
http://thinklouder.com/wp-content/uploads/2018/07/final-logo-01.png
Giora Morein
2020-07-21 06:18:29
2022-11-08 16:17:27
7 Companies in 7 Industries That Have Successfully Adapted to COVID-19