Five Immediate Ways You Can Use LinkedIn to Find a New Job!
More than 95% of recruiters use LinkedIn to find talent, and there are currently more than 20 million open jobs available on the platform. However, if you struggle with making meaningful connections or closing opportunities using LinkedIn, you're not alone. According to experts behind the scenes, while nearly 80% of users know the importance of networking effectively, almost half say they just don't have the time.
Here are five things that you can do on LinkedIn right now that could make an actionable difference to your job prospects.
Update Your Headline and Description

Everyone on LinkedIn gets the same opportunity to stand out to the crowd, using their headline and summary on their profile. This is the first thing that recruiters and executives will see when they click on your profile – so make it count! You have 120 characters to play with in your headline, and there are no rules. That means you don't need to use your actual current job title if you feel that something else is more important. Feel free to add adjectives or certifications if that will support your description.
Top tip: Even if you're currently out of work, don't use "formerly" or "previously" in your title.
Next, start polishing up your about section. Here's where it pays to be concise, and to use the right language. Describe what you're proud of, and what you thrive at, including keywords for the role. Work backwards: what will recruiters be searching for? Utilize terms such as "revenue growth", "cost-optimization", "high performance teams" but without keyword stuffing. One smart way to get the right keywords in place is to make a short list of "Desired roles" where you can list them all so that they come up in a recruiter search.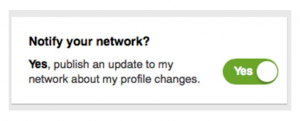 Look for the 'notify my network' button on your profile page, and keep it firmly toggled off until you're done editing your information. Otherwise your contacts will get told about every capital letter you tweak while you're making your profile shine. Don't forget to switch it back on when you're ready to share!
Let Recruiters Know That You're 'Open to Work'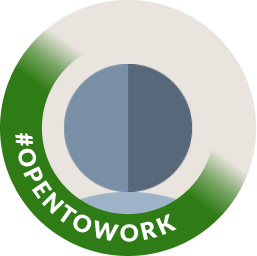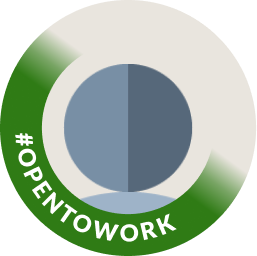 LinkedIn have recently rolled out a new feature that allows you to show recruiters that you're ready for a new challenge. Simply head to your profile and under your picture you'll see an option to "show recruiters you're open to work". From here you can decide on the location and job types that you're interested in.
There are two choices in terms of promoting this new profile frame. You can keep it selective, so that only recruiters (not including those at your own organization) will see the frame, or you can make it public, which will add an "open to work" frame to your public profile photo. I would recommend keeping it to recruiters-only, or you might end up doubling your spam for no real benefit.
Use the Right Hashtags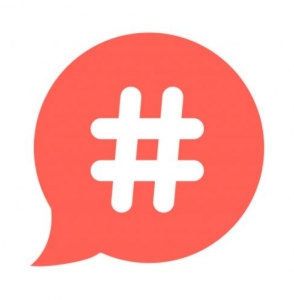 If you do want to make more of a public statement that you're looking for a new role, try the #opentowork hashtag on your posts. Keep checking the #offeringhelp hashtag too, where people are reaching out to provide support to anyone that's found themselves out of a job this year, with help that varies from career coaching, to resume building and referrals. Kiran Prasad from LinkedIn encourages users to utilize the hashtags to network outside of your own connections. "Coming together as a community is one of the most important things we can do to get us closer to reaching our goals. We're continuing to roll out new tools that allow our members to give and get help on LinkedIn, because we're all better when we're in it together."
Find the Information You Need to Get Personal
When preparing for an interview or even a job application, LinkedIn can be an invaluable tool. The Harvard Business Review recommends adding the personal touch to covering letters by making sure you've found the right contact who will be reviewing resumes before you send your application. You can also find out more about them, such as mutual connections that you might be able to name drop or reach out to before the interview. You can also look for common career journeys that allow you to craft your covering letter with a bit more personality, helping you to stand out from the crowd. Never underestimate how powerful it can be to show that you admire the person reading your application.
This tactic can even help you to send cold emails. Think about a format such as this: "Hey [first name], I love how you made the move from [insert company name], a large corporate environment to [insert company name], a small start up where you could hold more responsibility and take control over the roadmap. That's exactly the kind of move I'm hoping to make. Could I take you for a coffee and get some advice?"
Work on Your Connections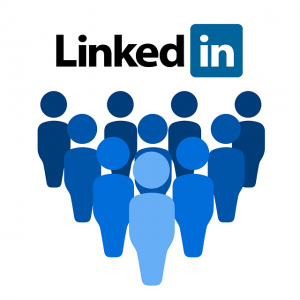 Bottom line is that LinkedIn is a social network. That means that you've got to be social to make things happen! Show your personality through the content that you share and post, and utilize the messenger app to reach out to connections without the copy and paste tool. Another important element of LinkedIn that can display that you're a team player is sending recommendations as well as asking for them. Increasingly, recruiters are paying attention to the recommendations section of LinkedIn, and your profile will show both your own references, and the ones that you've sent out.
Because of LinkedIn's great SEO, your profile is not only your online resume, it's also often an employer's first introduction to you when they Google your name.
Make it count!
---
About the author: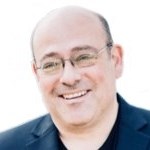 Giora Morein is an Agile Transformation consultant and Certified Scrum Trainer. He brings over 15 years of Agile coaching and executive consulting experience to the table – building, coaching and training high-performing Fortune 1000 teams. His diverse success stories include Merrill Lynch and Cessna Aircraft, as well as Nike, Blizzard Entertainment and GE Healthcare.
https://thinklouder.com/wp-content/uploads/2020/10/Five-Immediate-Ways-2.jpg
1080
1920
Giora Morein
http://thinklouder.com/wp-content/uploads/2018/07/final-logo-01.png
Giora Morein
2020-10-13 13:25:03
2020-10-13 16:38:57
Five Ways You Can Use LinkedIn to Find a New Job