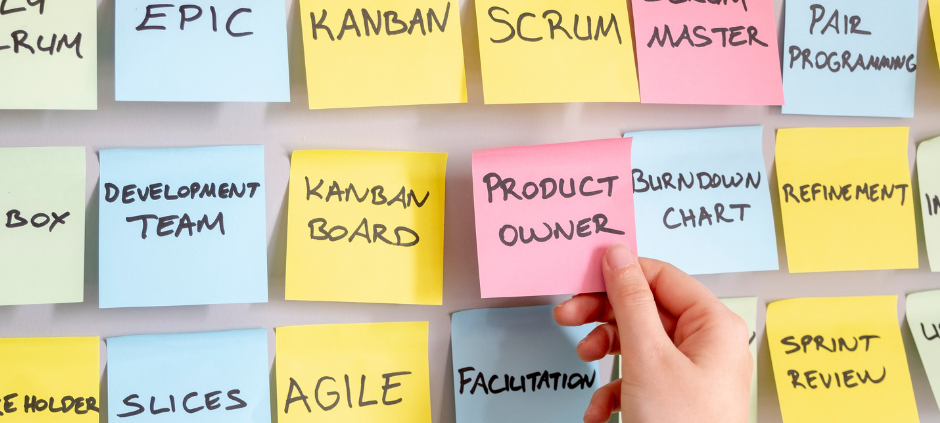 Product owners, the team members who're responsible for investing in the product that we're delivering, are not mandatory participants of the Daily Scrum. But as people shepherding the investment, they are interested in them because it's a valuable 15 minutes spent synchronizing with the team: an opportunity to be updated with what's happening with the product. 
What if your product owner never shows up to any of your team's daily scrums? That's weird. 
What if your product owner never shows up to any of your team's daily scrums? That's weird. 
You want to go and figure out why because this is one of those agile smells – the symptoms of a problem that may not be revealing the problem itself. Just like you would when you notice an unusual smell in your kitchen, you need to sniff around to pinpoint what it is. Maybe the things we're working on aren't a priority to our product owner. Or we convinced our product owner to invest in what they don't value or understand. In that case, we should stop and speak with them. 
If your product owner doesn't attend the daily scrums, don't wait too long to start sniffing. Because if they're too busy to show up, they're probably too busy to do the other things we expect of our product owners. So, take a deeper dive, starting from the obvious reasons why and then, the not so obvious reasons so you can uncover the truth and fix the situation in time.
Liked this #AskG Tip? Just wait until you hear the others! Head to my catalogue to watch the whole series on YouTube, and let me know which one is your favourite, or the most effective for your Scrum team! You can also visit our website, thinklouder.com where you'll be able to learn more about our training and coaching offerings.
https://thinklouder.com/wp-content/uploads/2022/12/Untitled-design-9.png
788
940
Giora Morein
http://thinklouder.com/wp-content/uploads/2018/07/final-logo-01.png
Giora Morein
2022-12-05 15:04:09
2023-02-16 10:54:25
Why should the product owner attend the daily scrum?