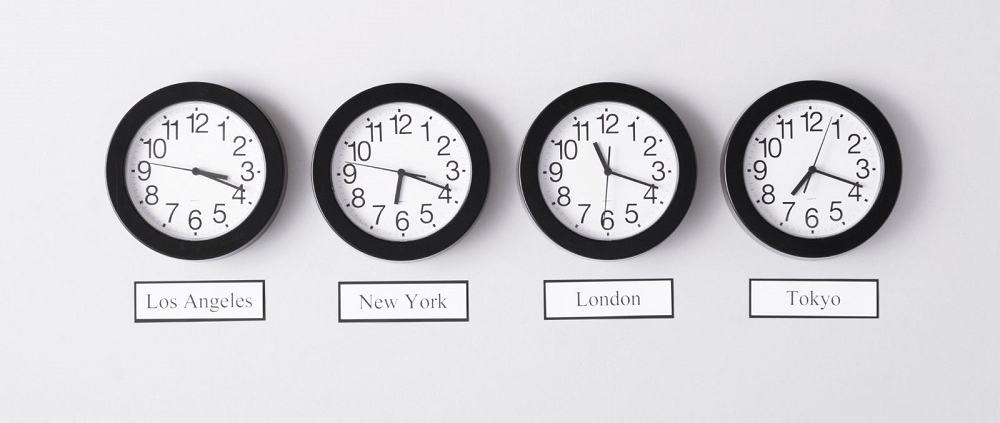 What should we do if our team members are in distant time zones?
Team members can be difficult to manage when they're in distant time zones because the time overlap is so small that there's not enough opportunity to collaborate or participate in events.
So, how do you turn things around, empower your team members and boost productivity?
Let's take a look at a situation where you have some team members in New York or Boston, and other team members in India or China, for instance. You might be getting only an hour or two of time zone overlap, and that's not going to move your Scrum team forward.
To get more time, you can try once every other week to have your team members shift their work schedule by a few hours. Those in Boston can start their day earlier by a few hours while those team members who are in India can start their day later, and also end it a few hours later. This way, we can increase the short time overlap we usually have into seven or eight hours of meaningful collaboration.
I'm a big fan of doing it this way even though it might be inconvenient at first. But think of the long term benefits: if we're doing it infrequently, we can enjoy the extra time to work together on events like sprint planning or processes that require the power of crowds to maximize efficiency.
Liked this Agile QuickTip? Just wait until you hear the others! Head to my catalogue to watch the whole series on YouTube, and let me know which one is your favourite, or the most effective for your Scrum team! You can also visit our website, thinklouder.com where you'll be able to learn more about our training and coaching offerings.
https://thinklouder.com/wp-content/uploads/2022/11/Copy-of-DIDYOUKNOW.jpg
562
1000
Giora Morein
http://thinklouder.com/wp-content/uploads/2018/07/final-logo-01.png
Giora Morein
2022-11-29 14:43:07
2022-11-29 15:03:04
Team members in distant time zones